A holistic ecological concept
Finca El Quinto is a family-run ecological Finca with individually designed vacation homes in the north of Tenerife. Three generations live and work together on the farm. The Finca has its beginnings in 1986 and is now run in the second generation. It is one of the few estates in the Canary Islands that, in addition to providing vacation homes, also engages in organic farming. The formerly fallow land has been transformed step by step into a natural oasis of tranquility with traditional Canarian houses. The apartments and houses are located between orange trees, banana palms and many other exotic plants and trees. Besides the relaxation in the unique nature, Finca El Quinto is, because of its unique location, the perfect starting point for numerous leisure and sports activities, such as hiking, climbing, surfing, paragliding on Tenerife.
Sustainable Tourism
We are dedicated to being as gentle as possible with nature. Not only in the cultivation of the land, but also in the construction of the houses, care was taken to handle all resources in a sustainable and ecological way. Old materials are restored and reused.
It is important to us to use water and electricity as well as other resources as responsibly as possible – all houses have a sophisticated sewage system to recycle this important resource. A large part of the finca is run on solar energy. Furthermore, all houses have installed a water purification system to fill fresh drinking water directly into reusable bottles and thereby reduce plastic waste.
Regenerative agriculture
One of the main principles of the Finca is to allow guests to reconnect with a natural environment. Guests experience and are actively involved in the processes of natural farming. The "Farm To Table" concept and the independent harvesting of the organic products, besides the unique freshness and quality of the food, also provides the inspiration to follow new and sustainable paths at home..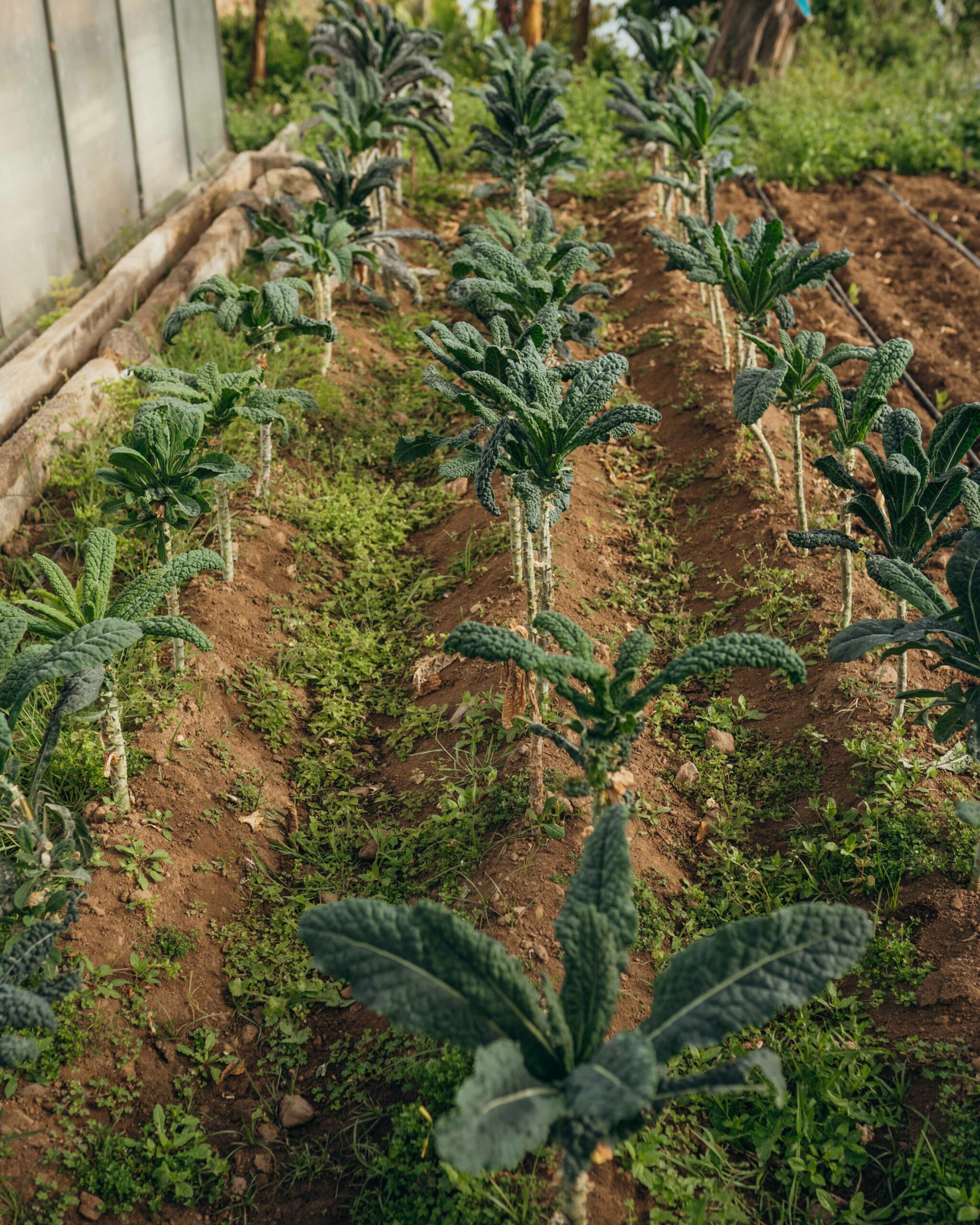 © 2020 Finca el Quinto All Rights Reserved.
Caserio los Quintos 37, 38410 Los Realejos
S/C de Tenerife
Islas Canarias
0034922345002
info@elquinto.co.uk